Salt, dirt and chemicals = EPIC (finish) FAIL.
It is no secret; road salt, dirt and chemicals are bad news for wheels. Of the major cities in our New York service area, it is hard to pick a winner between Buffalo, Rochester and Syracuse as to which is worse for your wheels. Finish failure on your wheels can start in slight and often unseen ways, however the result is the same…wheels that just look bad. Aluminum wheels do not rust, they oxidize and corrode. Once their protective finish is broken and the bare aluminum becomes exposed to oxygen. Once This can be described as wheel corrosion, flaking, peeling, bubbling, wheel weight spots or discoloration. We commonly hear "My wheels just look dirty and I can't seem to clean them!"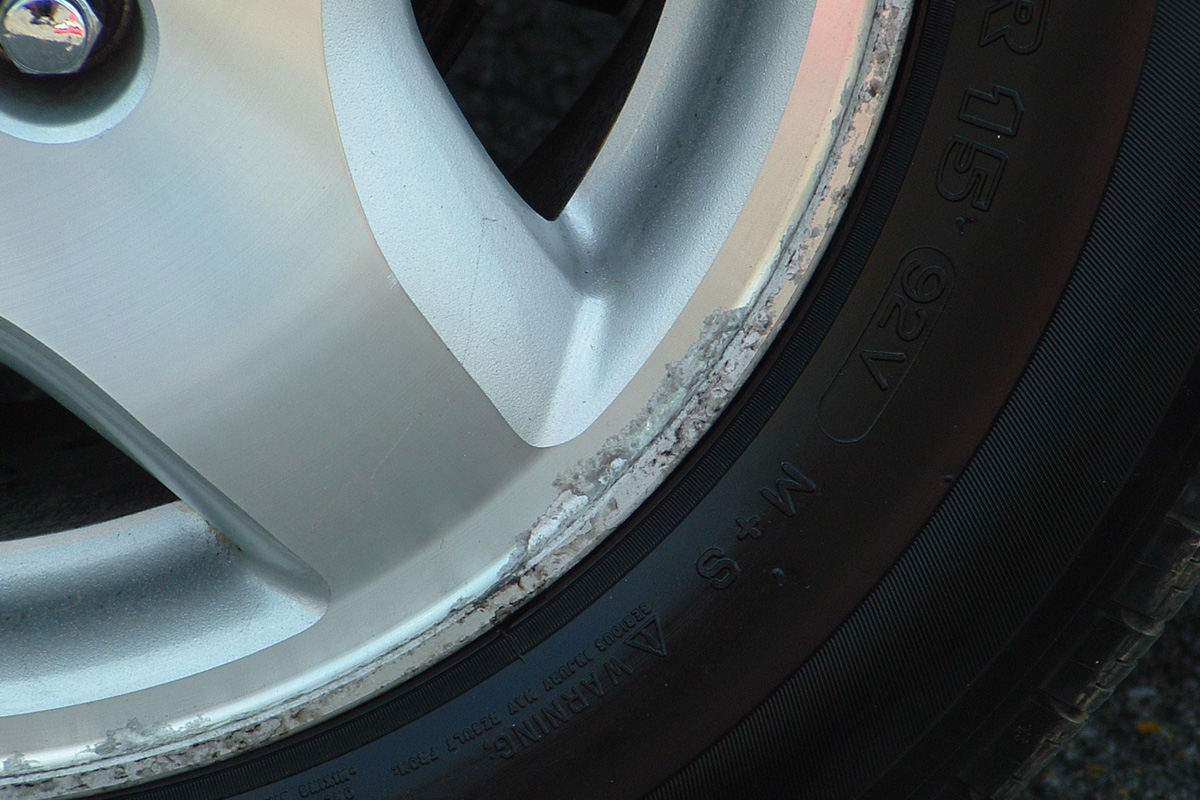 Whichever variety of finish failure you are dealing with, Rim Doctor has the experience and ability to turn those run down wheels into the highlight of your ride. With so many finish options available, the time to consider a custom finish has never been better.
The rim pictured below is a real life example of a severely oxidized wheel refinished by a Rim Doctor professional. When you are ready to have your wheels refinished, we will take your wheel through our standard procedure which carefully considers many factors such as wheel manufacturer, finish type, color matching and TPMS (tire pressure monitoring systems) which guarantee you consistently brilliant results. After removal of the degraded finish, we will apply a factory-type finish which will ensure that your wheels will never look like that again as long as you have them. Once the new finish has properly cured, the tire is re-inflated and your wheel is ready to go.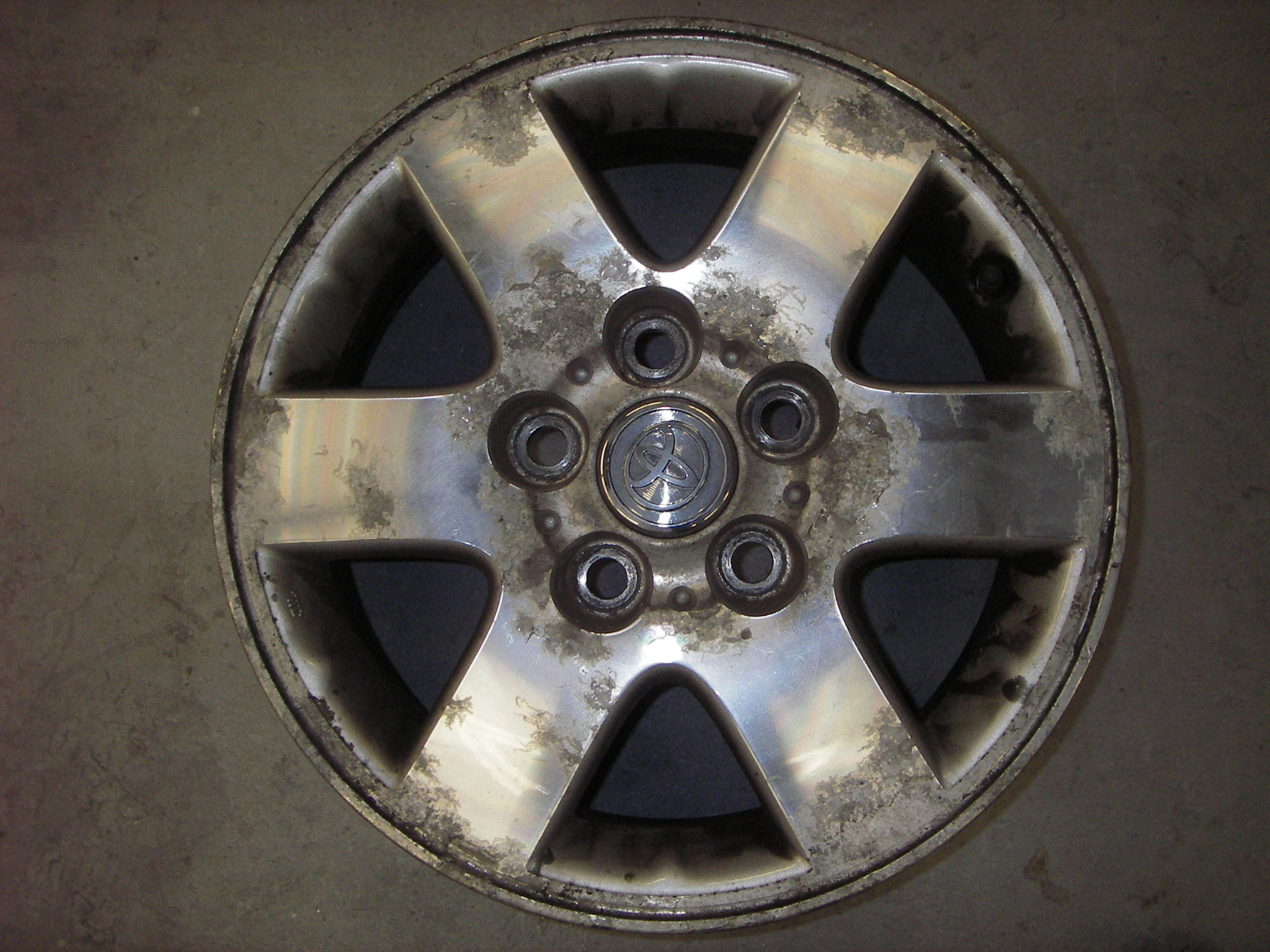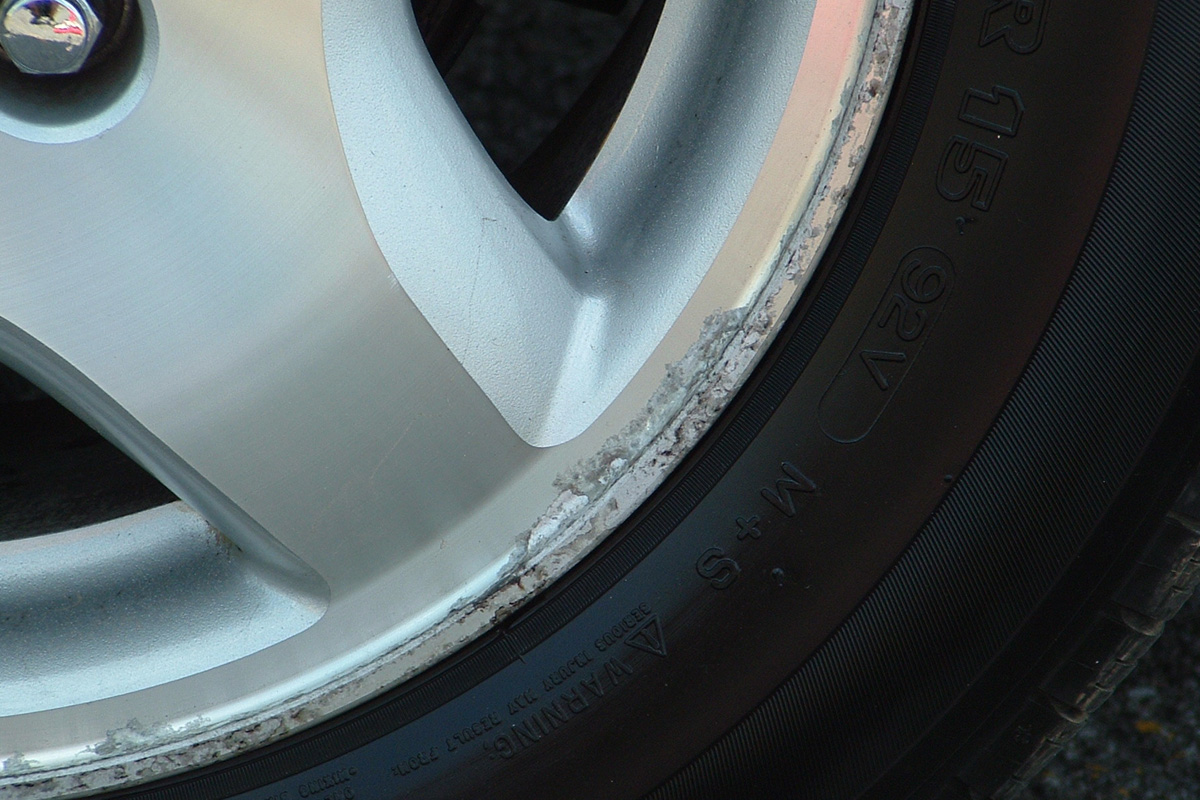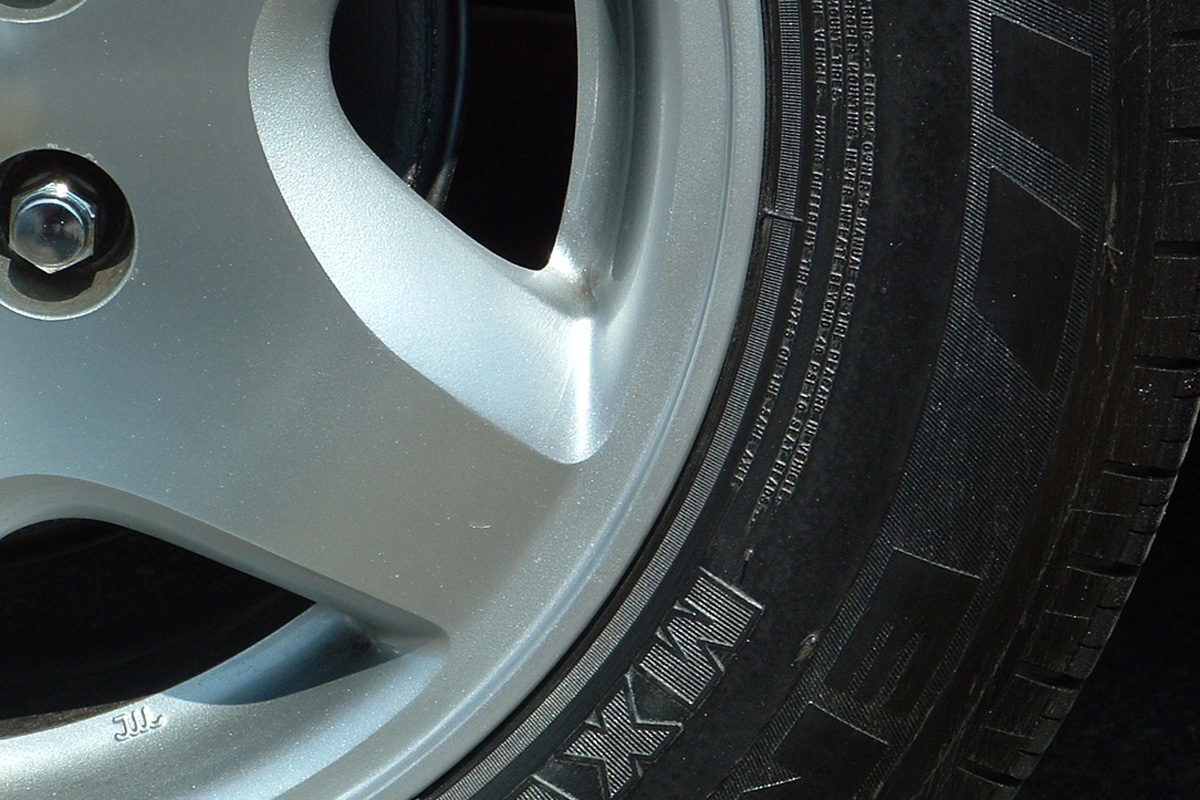 Wheel Refinish Pricing
Full Refinish of Wheel Face $135/wheel*
This is our highest quality repair. First, the front and back of the wheel is thoroughly cleaned. Next, the tire is deflated and pushed below the edge of the rim to ensure that the new finish wraps around the edge of the wheel for added durability over time. After all contact damage is repaired we meticulously prep the wheel, add a masking layer to protect the tire and proceed to refinish the entire face of the wheel. Once the finish is properly cured, we remove the masking, re-inflate the tire and your wheel is ready for action.
Full Refinish of a Set of 4 Wheels $500*
If you need all four of your wheels repaired/refinished, we are able to save handling time and material usage. We pass that savings on to you. Same great finish, same lifetime warranty, greater value for you.
Spot Repair AND Straightening Service: $150/wheel
Full Refinish AND Straightening Service: $175/wheel
Mounting and Balancing Services
Dismount/Mount/Balance: $25/per tire
(add $5 for wheels over 20")
Mount/Balance Only: $20/per tire
(add $5 for wheels over 20")
Balance Only: $10/per tire
Waste Tire Disposal: $2.50/each
*Additional charges may apply to multi-piece wheels
Let's get started.
Call or email for the most accurate assessment of your wheel damage. Remember, it is impossible to advise you accurately without clear photos of your wheels. It is best to include both a photo of the entire wheel as well as close up of the worst area. You may also stop by our shop anytime Monday-Friday 8am - 5pm and we would be happy to take a look in person.